Piggy back ride to a monster, hunting virgin hemlocks.
I have had my eye on a humongous tree that lives on an island. Looking across the 70ft side channel through my laser i was not sure just how big the tree would feel once getting next to it. The lakes released over 40' of water this past month totally submerging the island, but this tree has survived flooding long since before the corp controlled the rivers. With water levels back to normal I put on my waders and successfully attempted to cross the rapid current with my girlfriend riding piggy back. We struggled to climb the 8' sheer vertical mud bank and set foot on some of the most fertile looking soil i have ever seen. Fresh water shells and sprouting plants covered the gently sloped opposite bank of the island, what a beautiful place. I intend to go back on a garbage clean up mission... hopefully build a treehouse here over the summer.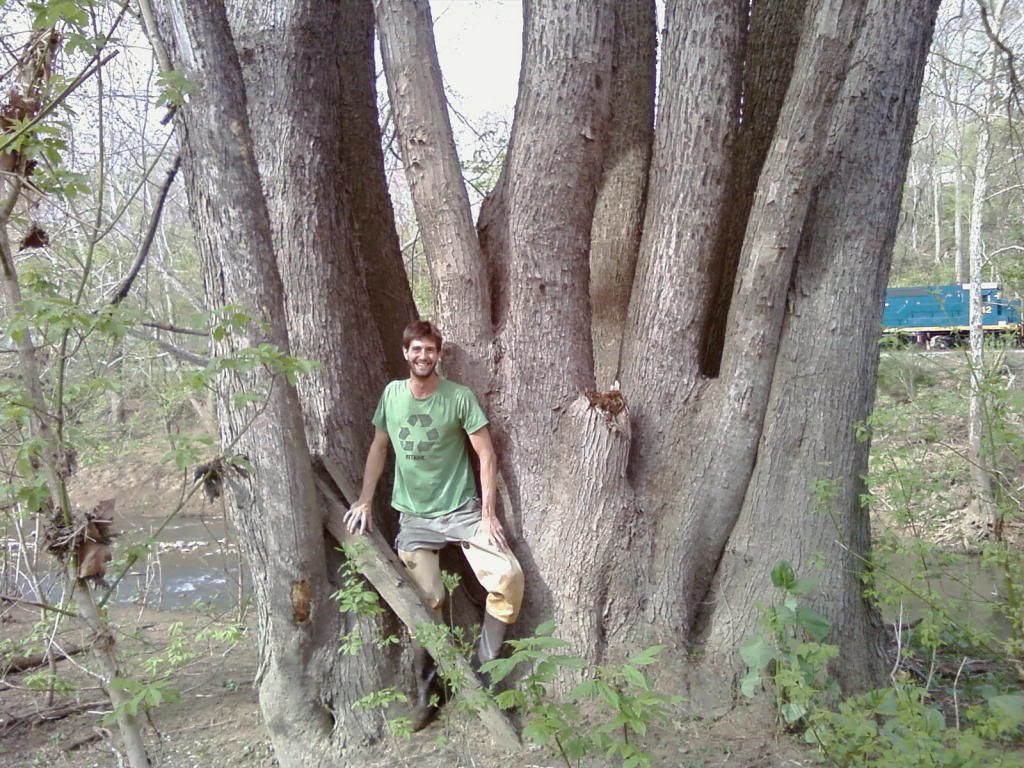 We also took a motorcycle ride to look for this virgin hemlock grove... nothing nearly as impressive in girth as the river tree, but pretty cool to see old growth.... brought back memories of climbing in Oregon. This expedition was filled with tall things... windmills, trees, cliffs, and waterfalls.